Nuvation's Lattice FPGA designers possess expertise in high-speed memory interfaces, algorithm development projects and more. Our experience includes video, network interfaces, advanced algorithm development, and embedded software development services. As a turnkey product design firm we also design custom FPGA boards and integrate new FPGA designs with existing client hardware.
Feasibility analysis for new cutting edge technologies and applications
System integration, architecture development, design optimization, and RTL coding in VHDL, Verilog and System Verilog
Embedded software development for SoCs with soft and hard processor cores, DSP processing and algorithm development in FPGAs
System testing and verification, including test bench development, RTL verification and post-synthesis simulation
IP Integration; connecting, modifying, and debugging third-party IP, such as video encoders/decoders and standard communication interfaces
FPGA DESIGN EXPERTISE
PCIe Gen 1/2/3/4, GbE, Fiber Channel, HDMI, SATA, XAUI, RapidIO, InfiniBand, SerialLite, HD-SDI, Aurora
DSP algorithm development and digital signal processing in FPGAs
High definition image and video processing pipelines
High-speed memory interface designs, including DDR2, DDR3, DDR4
Custom communications and controls for very low latency industrial automation
Multi-FPGA parallel processing for very high frame rate imaging system
High-speed computing interconnection fabric targeting state-of-art FPGA devices
System and Unit level verification test bed design using Universal Verification Methodology (UVM) and Open Verification Methodology (OVM)
FPGA DESIGN TOOLS
LatticeIspLEVER, Lattice Diamond, and Lattice Radiant
Synplify Pro
Mentor ModelSim and Mentor Questa
Aldec Riviera-PRO and Active-HDL
MATLAB/Simulink
Project Examples
Currently Viewing:
All Projects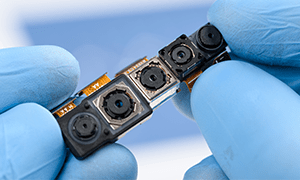 Multi-Camera Input Aggregation Device
A client chose Nuvation to implement camera input aggregation into their video capture and graphics rendering ...
VIEW

>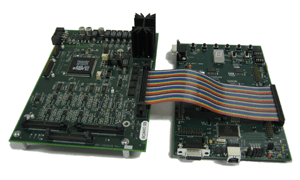 Biometrics Fingerprint Scanner
A client chose Nuvation to design custom boards and a suite of embedded software for an ultrasound fingerprint...
VIEW

>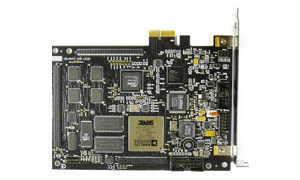 Pro-Audio Processor Board
A client chose Nuvation to provide FPGA design, hardware design and software development for a digital audio...
VIEW

>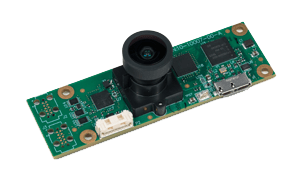 Prosumer Video Camera
A client chose Nuvation Engineering to conduct FPGA, software, and hardware design for a 4K video camera...
VIEW

>