Last week marked another great year at Burning Man for DiscoFish, the Nuvation crew, and friends. For those unfamiliar with the event, it's a week-long festival in Black Rock City, Nevada that celebrates community, art, radical self-expression, and radical self-reliance. It's become something of a Nuvation tradition, as it allows the build team to enjoy and share their engineering creations with the community in a way that's not usually possible with a PCB design or some embedded software. We made the culture page of Rolling Stone, even!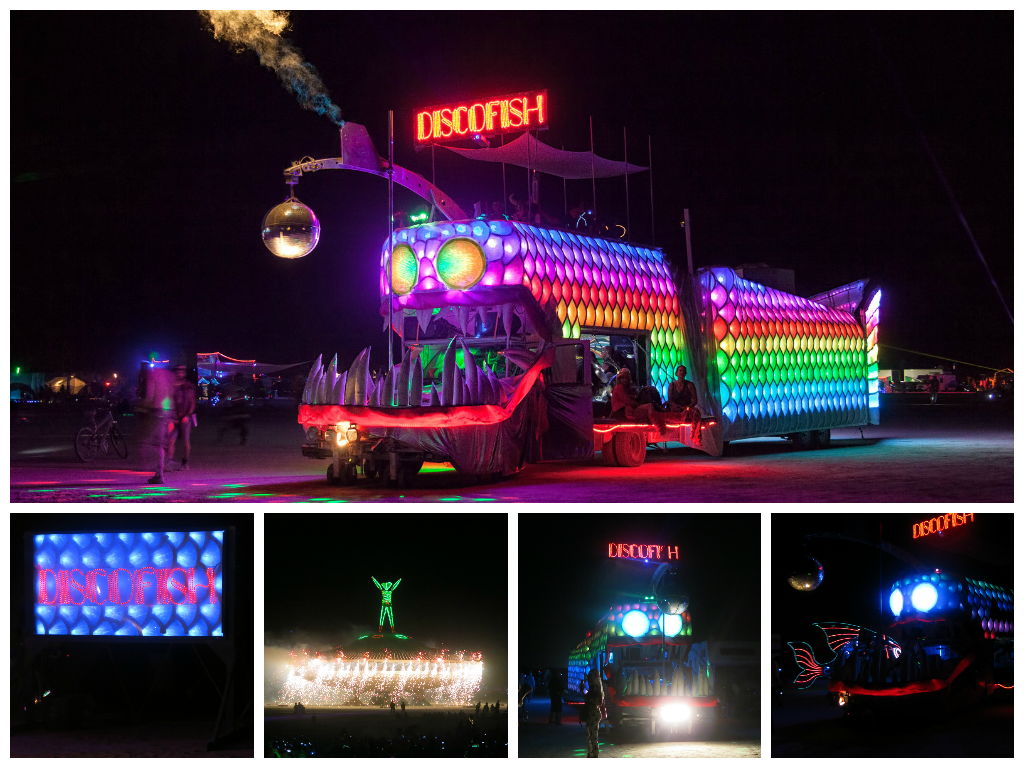 Scenes from Burning Man
DiscoFish was a huge hit on the playa, as always. Comments on the DiscoFish Facebook page included "DiscoFish is the best art car it the WORLD! Can't wait to see your additions for next year!", "Another magical Burn of chasing DiscoFish around the playa. Thanks for more great memories.", "I love the DiscoFish! It's amazing and the people are so fun!"Awwww.
Check out the lights and flamethrower in action:
This year's additions of autonomous design, drive-by-wire capabilities, and the snazzy new tail worked beautifully. (More details about our autonomous testing coming in future posts.) We also made some significant infrastructure upgrades such as adding dually wheels. While not as flashy, these modifications improved the load rating and reliability of the Fish, and allowed her to carry a great party around all week and make the long trip to the desert and back without incident.
So, how can we go bigger and better for next year? We've already got a notebook full of ideas, starting with a dorsal fin. What do you think we should add? Leave us a comment!