Nuvation Engineering has completed hundreds of data acquisition and control projects including lab test equipment, wearables, life sciences equipment, avionics controls, video capture, leak detection, low-cost networked devices and more.
Our broad test and measurement expertise includes test equipment and semiconductor validation systems and range from large-scale automated test and measurement equipment to evaluation boards and technology validation platforms.
Our robotics design experience includes electro-mechanical design, motor control, video/vision systems, mobile power, wireless communications, and navigation software development.
ACQUISITION
Transducer selection, signal conditioning (analog and/or digital), power management, reference generation, and reliability analysis.
AGGREGATION
Networking (wireless / wired), data security, synchronization data analysis, noise filtering, data modelling, and feature extraction.
CONTROL
State management, PID control, alert generation, logging, feedback loops, and motor control.
TEST AND MEASUREMENT
Analog design, signal conditioning, FPGA-based RTL validation boards, multiple FPGA/segmented designs, application specific demo cards, lab test equipment, and control systems.
ROBOTICS
System-level design of electromechanical assemblies
Motor controllers
Machine vision systems
Video analytics, including object detection, identification, and tracking
Sensor calibration and analytics

Range finding using time-of-flight (ToF)
Sensor error compensation

Simulation of system dynamics and model-based controller design
Battery-based mobile power systems
LIDAR, GPS, camera-based autonomous guidance systems
Environmental sensing
Wireless control systems
Safety and regulatory certifications, such as ISO13849 Part 1, UL3100, IEC61508, 62061
Project Examples
Currently Viewing:
All Projects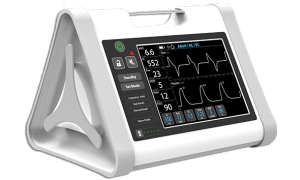 Low-Cost Portable Ventilator
Nuvation Engineering worked with a client in the medical industry to build a low-cost portable ventilator for ...
VIEW

>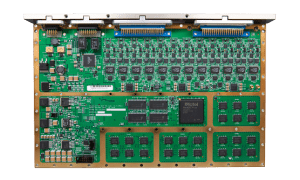 Aerospace Data Acquisition System
Nuvation Engineering designed and manufactured a 24-channel data acquisition system for a client in the...
VIEW

>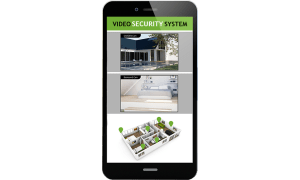 Video Security Management System
A client in the consumer electronics industry chose Nuvation Engineering to develop a home and business video ...
VIEW

>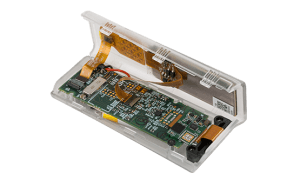 Identity Verification for Payment
A client in the financial services industry chose Nuvation Engineering to develop an identity verification...
VIEW

>