Nuvation Engineering has medical device design experience across a wide range of technologies, including: ultrasound, intravascular motor drive units, blood glucose monitoring, kidney dialysis, transcranial magnetic stimulation, endoscopy, respiratory therapy, and invasive robotic surgical equipment. We often co-develop medical devices with our trusted mechanical engineering partners and ISO 13485 certified EMS firms.
Nuvation Engineering can provide engineering support for all phases of the medical device development process. Our medical device design engineers can take your design from a napkin sketch to a functioning prototype, and then test and refine that prototype to be ready for clinical trials, validation and verification (V&V). We have experience with the most important industry standards for medical device design: IEC 60601-1-x (Medical Electrical Equipment Safety), ISO 62304 (Software Life Cycle Processes for Medical Devices), ISO 14971 (Risk Management for Medical Devices), and others. Our software design methodology is compatible with the process requirements outlined in ISO 62304, and we can provide a technical documentation package thorough enough to meet the stringent requirements of CE mark agencies and other notified bodies. Throughout the process Nuvation Engineering will work closely with your team to ensure we develop a medical device that is safe, effective, reliable, and meets the needs of your patients.
Medical Device Design Expertise:
Experienced with design to the following standards:

IEC 60601-1-x
ISO 62304
ISO 14971
FDA Premarket Approval including 510K and Level 3 development

Ultrasound applications (both for imaging, and therapeutic purposes)
Mechanical ventilator design (for assisted breathing)
Kidney dialysis machines
Blood glucose meters
Robotic endoscopy
Lithotripsy devices (i.e. for kidney stone ablation)
Transcranial Magnetic Stimulation (for migraine headache treatment)
Remote patient monitors
Vision and dental-care devices
Life-critical electronics used in ventilators, dialysis, and brain surgery
Project Examples
Currently Viewing:
All Projects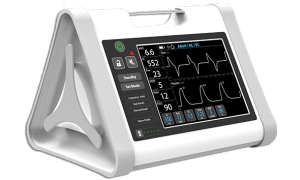 Low-Cost Portable Ventilator
Nuvation Engineering worked with a client in the medical industry to build a low-cost portable ventilator for ...
VIEW

>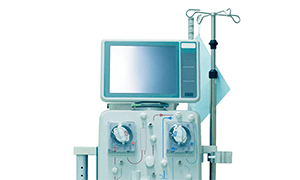 Home Dialysis Machine
A client in the medical industry chose Nuvation Engineering to re-design a dialysis machine for home use...
VIEW

>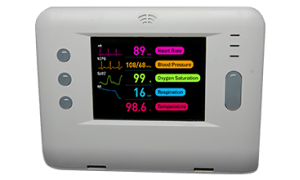 Remote Health Care Monitoring
Nuvation Engineering designed a remote health care monitoring device for a client in the medical industry...
VIEW

>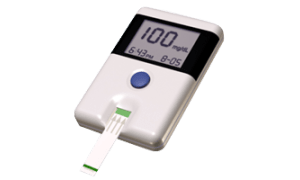 Blood Glucose Sensor
Nuvation Engineering designed an ultra-low power blood glucose sensor for a company in the medical industry...
VIEW

>