A few years ago, the Nuvation Silicon Valley office got a keg. After hours, employees could throw a few bucks in the money can and kick back and enjoy a cold brew on the patio with their coworkers. No one had to venture very far or pay very much. Life was good.
But leaving well enough alone has never been our style, and while conducting a rigorous endurance test of the kegerator's dispensing mechanism, the engineers began to wish the beer would come to them, not the other way around. As per usual, the flow of ideas increased with the flow of beer, and people got to thinking. Wouldn't it be nice to have a selection of beers to choose from? Was there an easier way to keep track of the money? What if we could communicate with the keg using NFC and had a microprocessor to control a solenoid valve and a flow meter to monitor the beer consumption?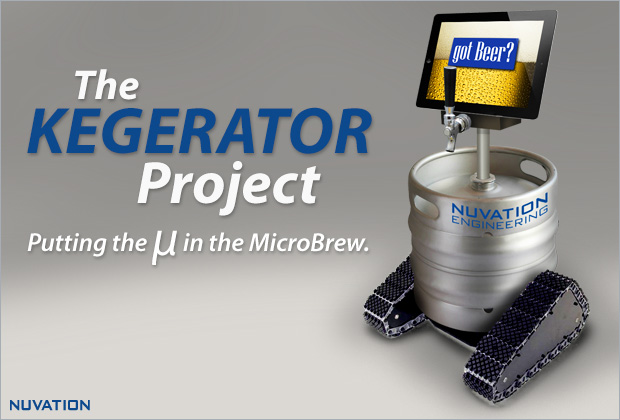 Things got really serious in December, when Senior Design Engineer and card-carrying Beer Judge Ken Wells joined the team. (Not even kidding. He's taken classes and exams, and has judged in enough beer competitions to progress from "Recognized" to "Certified" in the Beer Judge Certification Program. The card is in his wallet.) Then, a few weeks ago, we moved to our new office with the 1800 sq foot Nuvation Garage. The garage, described as the "ultimate engineering playpen" was only missing one thing. Then an old fridge became available, and that was the final sign. It was time for a new after-hours project.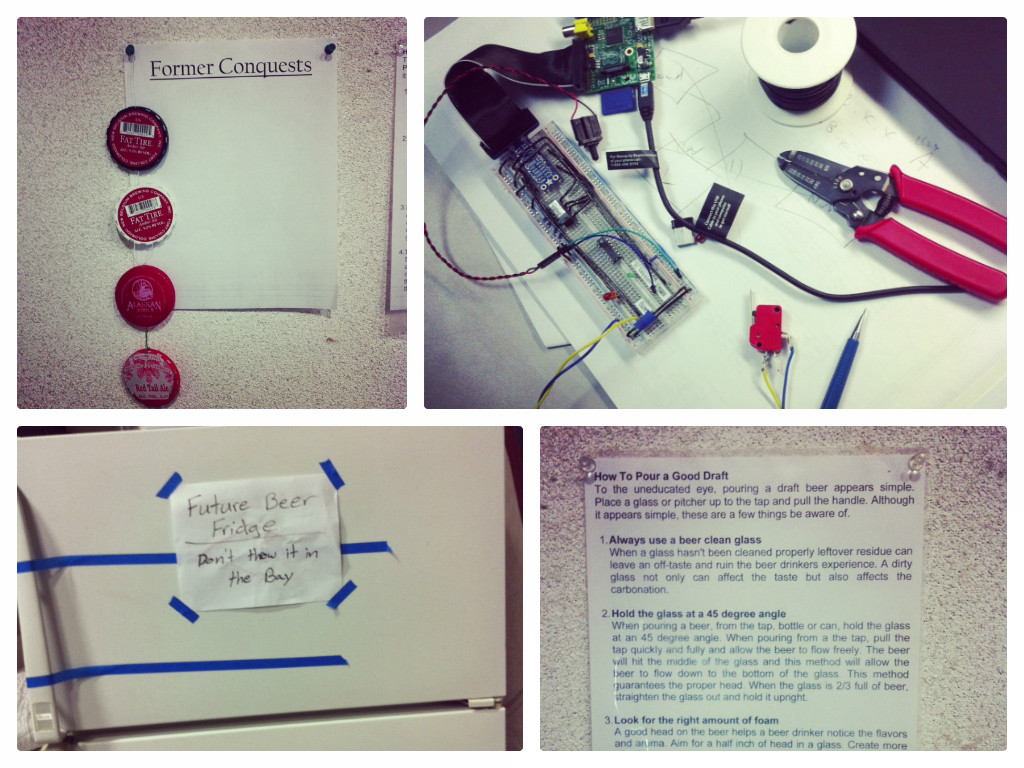 Kegerator Development in Progress
We kicked off the endeavor with a design wish list:
At least 3 taps
A Wi-Fi connection and web interface for the MySQL database of users and beers on tap beer database
An RFID reader for badge access and an NFC reader for phone access, to allow only authorized users to pour the beer
A Microcontroller-operated system
A flow monitor to keep track of how much beer you pour once your session starts
Monitor or touchscreen GUI for display
Dynamic pricing scheme, depending on which beer you select
Temperature probe and refrigeration to keep beer at ideal temperature
CO2 tanks with separate regulator for each keg, allowing for ideal carbonation levels on a beer-by-beer basis
Reduced foaming caused by solenoid and flow meter by using a longer beverage line to provide additional back pressure and keep CO2 in solution
Update: We built it and used it at Burning Man and it worked great! Stay tuned for the next post on this.