Nuvation Engineering has wide-ranging expertise with wireless design and implementing Radio-Frequency (RF) Communications solutions. We understand the trade-offs inherent in these designs. Our prior RF system projects have included consumer portables, personal area networks, vehicle telematics, robotics, IoT gateways, radar and microwave applications, Time-of-Flight ranging, scientific test equipment, ultrasound and medical imaging systems (MRI). Product developers should always consider device security, especially when wireless communications are included in the design.
Our team of engineering experts can help you develop RF solutions to fit a wide range of project needs and specifications.
Wireless Design Expertise
RF Design
Utilizing RF "building block" ICs:

Transceivers, mixers, PLLs, LNAs, PAs

RF microcontrollers (SoC) – Nordic, TI, Dialog Semiconductor, NXP, etc.

Wi-Fi, GPS and cellular (GSM/GPRS/HSPA/CDMA) integration

Low power ultra-wideband (UWB) and Doppler radar

RFID, NFC

Microwave (terrestrial and space)

Machine-to-machine (M2M) communication

Circuit simulation, impedance matching, and network tuning

Industrial, scientific and medical (ISM) radio bands

Feasibility assessment by modeling radio system signal propagation based on:

Range

Terrain

Carrier frequency

Power

Collision detection

Application specific communication protocols

Frequency hopping spread spectrum (FHSS)

Listen Before Talk (LBT)

Instrument, analyse, identify and solve bandwidth saturation problems
RF Communication Protocols
ZigBee, IEEE 802.15.4 low-rate wireless personal area network (LR-WPAN)

GSM, GPRS, HSPA, CDMA

IEEE 802.11a/b/g/n

NFC, Bluetooth Low Energy (BLE), Bluetooth wireless technology, IEEE 802.15.1

WiMAX

Software Stacks

TI SimpliciTI and SimpleLink

lwIP (TCP/IP)

Bluetooth GAP and GATT
Wireless Applications
Over-the-Air (OTA) firmware update solutions

Pairing and device bonding

Security – standards based or "purpose-built"

Error detection and recovery
Radio systems
Mesh, master and slave networks

Portable battery-powered devices

Customized network protocols
Regulatory Compliance
Project Examples
Currently Viewing:
All Projects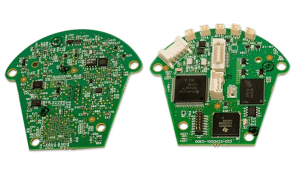 Fire Hydrant Monitoring System
Nuvation Engineering developed an ultra low-power, smart leak detector for monitoring leaking pipes connected...
VIEW

>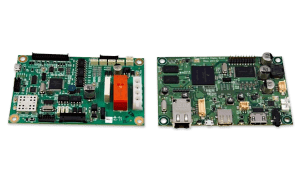 Smart Water Fountains
Nuvation Engineering developed a suite of networking hardware to add intelligence and communication...
VIEW

>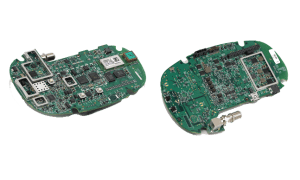 CATV Measurement Tool
Nuvation Engineering designed a low-power, handheld CATV spectrum analyzer used by our client in the telecom...
VIEW

>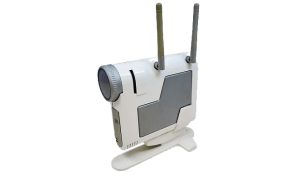 Wireless Surveillance System
Nuvation designed a DVR hub for up to ten IP cameras, with 802.11 preN wireless and an 800′ range for a...
VIEW

>