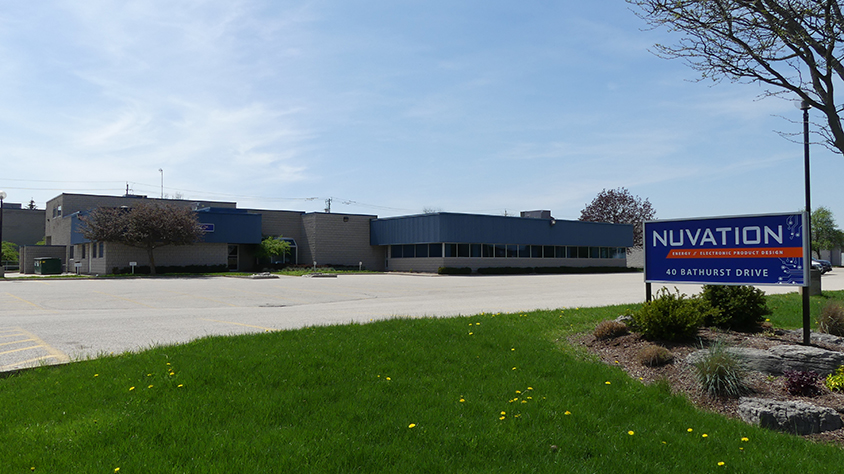 We are excited to announce that Nuvation's Waterloo Design Center has moved to a new location in Waterloo, Ontario! After eight years in our previous building, we were beginning to outgrow the space. Although we made many great memories at our old office, we are looking forward to starting our next chapter at 40 Bathurst Drive, Waterloo.
Our new location offers some great benefits that we can't wait to take advantage of.
New Building Perks:
1. Size. This building is much larger than our previous office. We have room for more labs, spacious work stations, as well as a large server room – which our IT department is stoked about. The space is comfortable for our current team and also gives us room to grow.
2. Layout. The office is on one level – this is something we are very excited about. Our last building had three floors and although running up and down the stairs was great exercise, it wasn't always ideal for back-to-back meetings. Our new space makes meeting-hopping a breeze!
3. Location. Luckily, we didn't need to venture far to find what we needed – our new office is only a five minute drive from our old location. We're happy to remain in Waterloo's tech sector and we also enjoy close proximity to the University of Waterloo, where we collaborate on research projects.
Our Waterloo Design Center is shared by Nuvation's engineering design services team and Nuvation Energy, allowing for collaboration between teams. We can't wait to make use of this great facility and we are excited to see what innovations we come up with under our new roof!