Nuvation is recognized as a premier DSP system design center. Our DSP project engineering teams include specialists for TI, ADI, Freescale DSPs. Increasingly our FPGA design capabilities are also utilized for co-processing highly parallel DSP operations. Nuvation also has algorithm development capabilities anchored by mathematicians and senior digital signal processing engineers. Nuvation's team of DSP consulting experts can deliver components of a DSP project or an entire DSP board solution.
Areas of DSP Design Expertise:
TI C28x, C33x, C54x, C55x, C62x, C64x, C67x, DM64x,
TI DaVinci, OMAP 3
ADI Blackfin, SHARC and TigerSHARC
Freescale i.MX and 56xxx DSPs
Audio, Video and image processing
Video Surveillance IP Cameras and DVRs
Electro-Optical subsystems
Precision motor control
Telematics
Defense and Homeland Security applications
Project Examples
Currently Viewing:
All Projects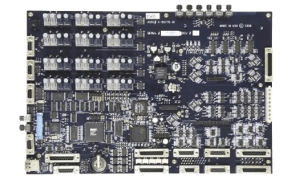 Power Conversion Control Board
Nuvation Engineering designed a mixed-signal power control board for renewal power systems, including hydro...
VIEW

>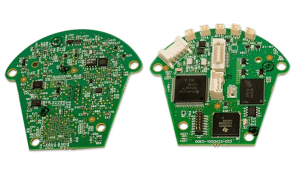 Fire Hydrant Monitoring System
Nuvation Engineering developed an ultra low-power, smart leak detector for monitoring leaking pipes connected...
VIEW

>