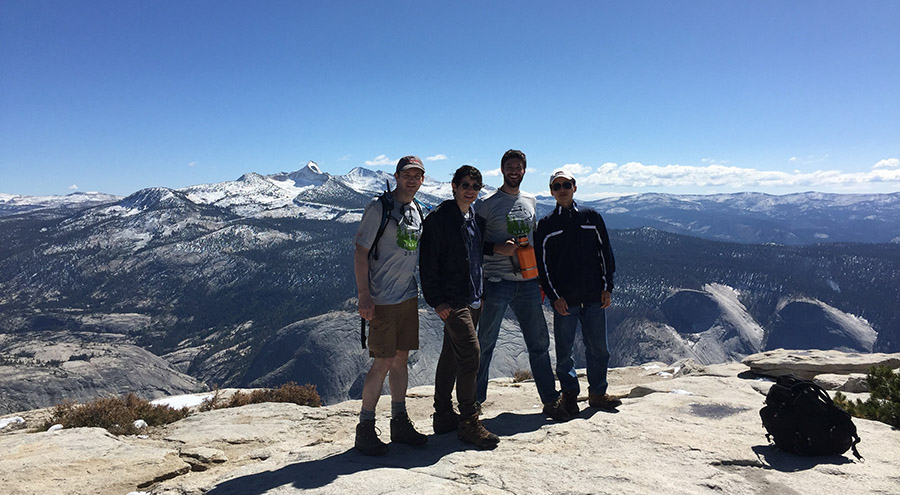 This year Nuvation employees hiked from Yosemite Valley to 'Histio Lookout' on the 17th anniversary of Hike for a Cure. Nuvation CEO Michael Worry has been personally involved with Hike for a Cure since it started in 2001. Here he explains what the hike is all about and why it's important to him.
My nephew Anton was unfortunately born with Histiocytosis, a rare white blood cell disease. He was only three months old when he began chemotherapy. Back in 2001, the survival rate was less than half and we, a group of committed families, decided to do something about that. We started with an event called Hike for a Cure – 22 of us hiked 18 miles up Half Dome at Yosemite National Park to raise funds and awareness for Histiocytosis (LCH).
We committed ourselves to finding a cure for this debilitating disease. We recruited and qualified doctors committed to our cause. We formed our own charity, The Histio CURE Foundation, and staffed it with volunteers of friends and family so that 100% of donations would go directly to funding research. In our style, this is a charity with a specific scope, schedule, resourcing, budget and deliverables. Our goal is simple: find a cure for all histiocytic disorders by 2021.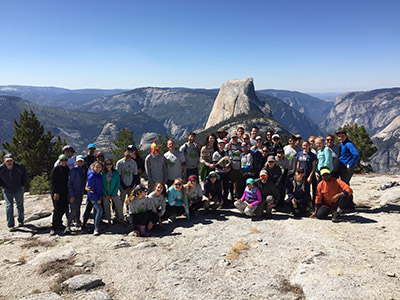 I'm pleased to report that we're running slightly ahead of schedule. With the 17 years and nearly $2M of research done so far, we formed the first ever LCH patient database and collected extensive DNA from families affected by LCH. This knowledge has been brought into treatment therapies and, miraculously, from starting with a 45% survival rate, we have not lost a patient in over four years.
We are very relieved by the result, but it has not yet achieved the Acceptance Test for a cure. Curing the disease would require developing a drug that blocks the protein expression and allows a patient to lead a normal life, rather than undergoing harsh chemotherapy with lifelong side effects. Many people also experience neurological damage that shows up later in life, now that people with the disease are living longer.
Nuvation has been a long term supporter of Hike for a Cure. This year Nuvation employees Chris Malone, Trevor Gould, Ken Wells, Kevin Chen, Sebastian Fiorini and myself hit the trail and hiked from Yosemite Valley to 'Histio Lookout'! It is 8750 feet high and a 20 mile round trip. It's a difficult hike, but small compared to the challenges fought every day by families affected by LCH.
Curing Histiocytosis will be difficult. With focus, funding, planning and a little luck, it is reachable with current medical science. If you are interested in contributing to funding the R&D to cure Histiocytosis, you can visit the donation page.
Thanks!
Michael