How do we prove that we are engineers to the core? We meet after a long working day to do even more engineering, just for fun!
Our engineers have been working hard on a super cool side project that might go "missing" sometime soon, because all of us in the office really want to take him home! Introducing Mr. Tipsy, a robotic bartender that serves over 20 drinks.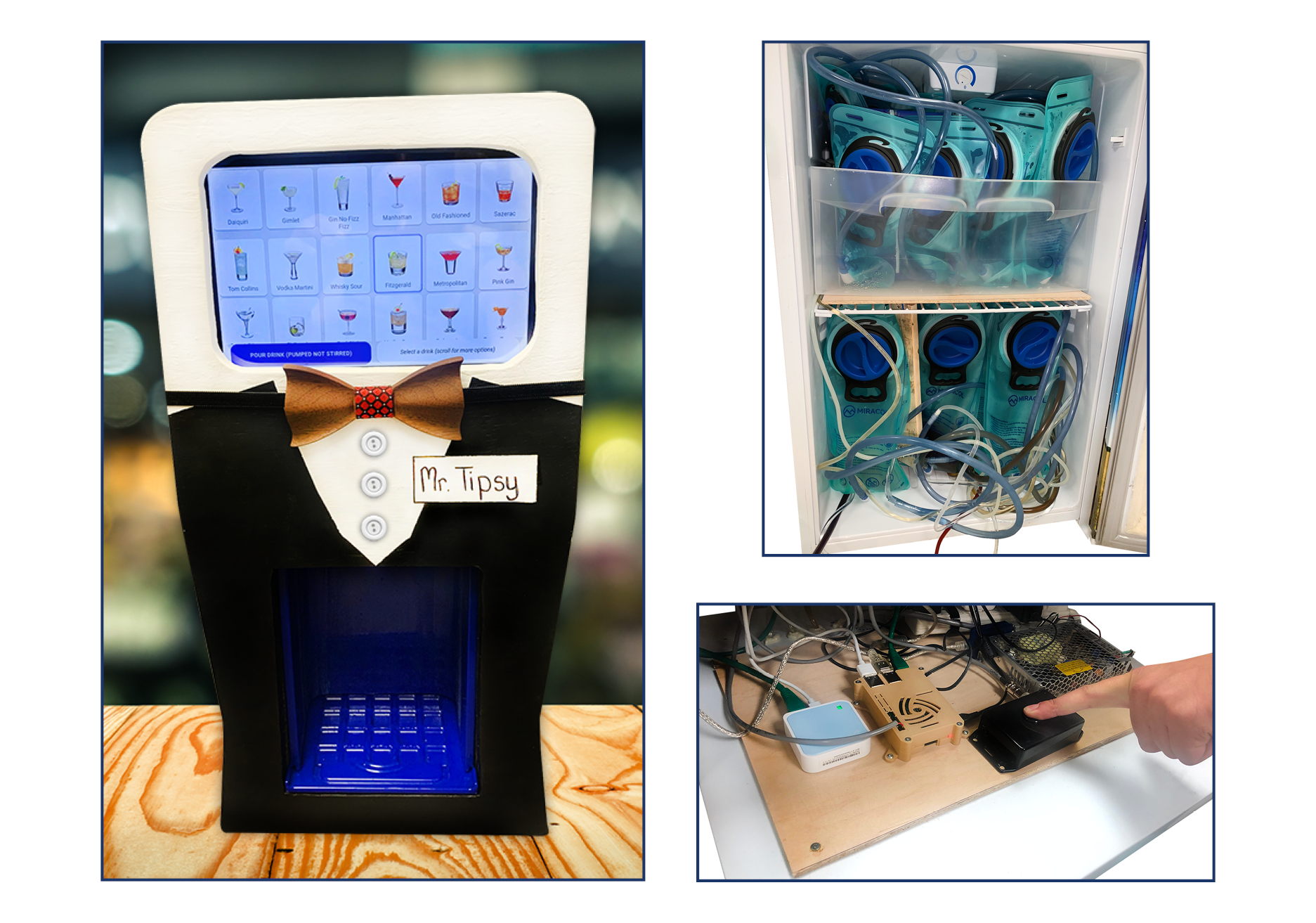 Suited up and ready to serve, Mr. Tipsy is an automated drink pouring machine that can make 22 different cocktails. A lot of the same ingredients go into many different cocktails. Mr. Tipsy has access to 10 ingredients that are stored in a bar fridge, and uses stepper motors that dispense the prescribed amount for the given drink. The drink is then mixed together as it is being poured.
Take a look at this video to watch Mr. Tipsy in action!