Nuvation Engineering's headquarters moved into its new building in April 2013, rolled up the Garage door and broke the place in properly, with a party for 125 of our closest family and friends.
While we proudly gave tours of our three sparkling new engineering labs and huge R&D space, the real focuses of this Garage party were fun and food. All the recent Nuvation Garage creations were out, with the highlight being DiscoFish cranking the tunes on her 5000W sound system, and lighting up the city of Sunnyvale with 800+ LED lights.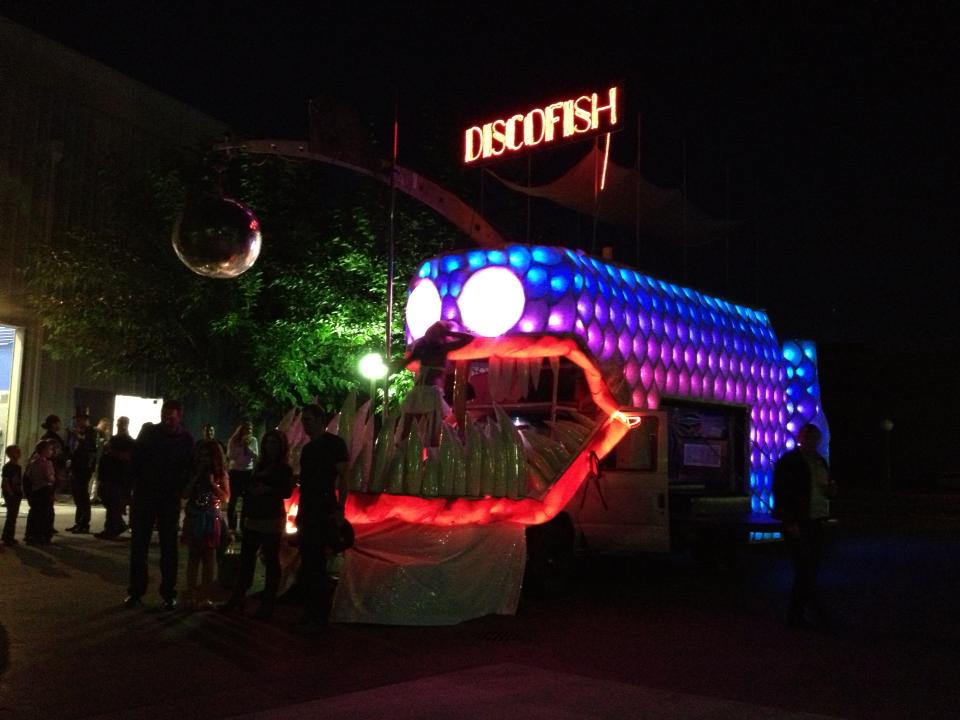 CEO Michael Worry was giving rides in eRex, the electric racecar featuring Nuvation's BMS, to an enthusiastic crowd. Meanwhile, Son of Ziggy was tearing around the parking lot, and our first Kegerator Project prototype was pouring ice-cold suds in the way that only a carefully programmed microcontroller-based robot can.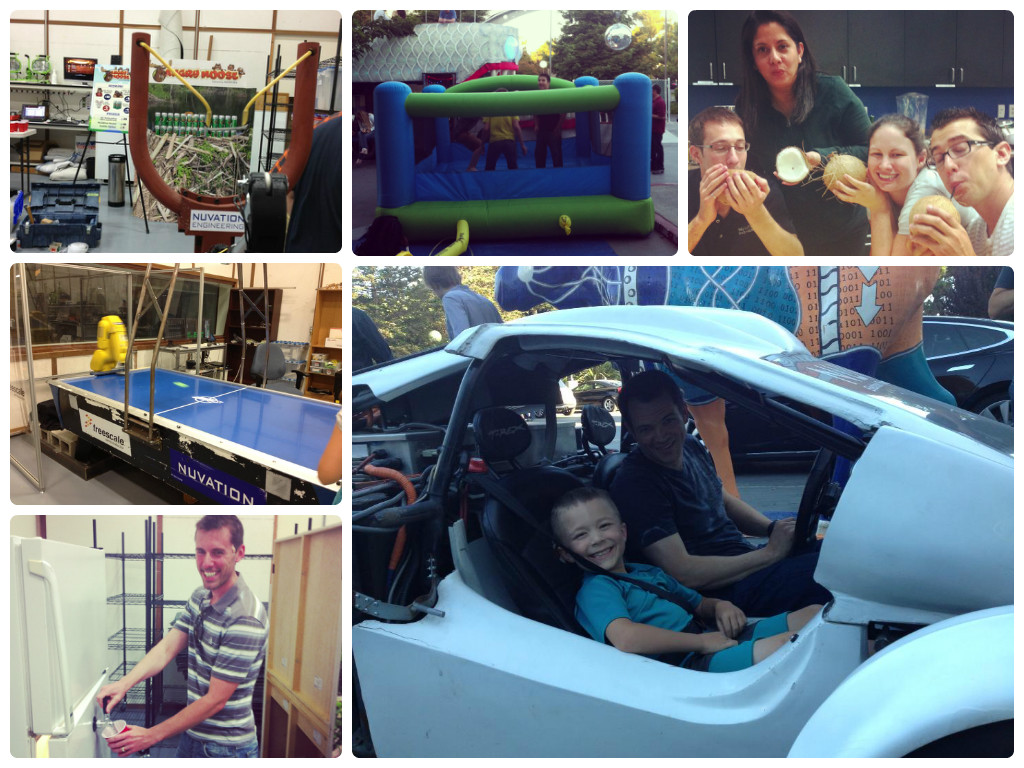 In the Garage, raucous moose bellows were heard as partygoers tried their hand at Angry Moose. The Air Hockey Bot was fired up, and there was also foosball, pool, ping-pong, and a bouncy castle for the kids.
With VP of Engineering Michael Hermann at the helm, the Nuvation culinary team whipped up yet another amazing feast that would give 'Top Chef' contestants a run for their money. The comfort food-themed menu included pulled pork, grilled shrimp, homemade ice cream sandwiches, freshly-squeezed lemonade, strawberry shortcake, and the old Canadian classic, poutine! If that doesn't make your mouth water, you should get it looked at.
If you missed out on this party, don't worry – there will be more to come in the future! Be sure to 'like' us on Facebook so you don't miss out. Thanks to everyone who made it to the party last week and made the new space truly feel like home.